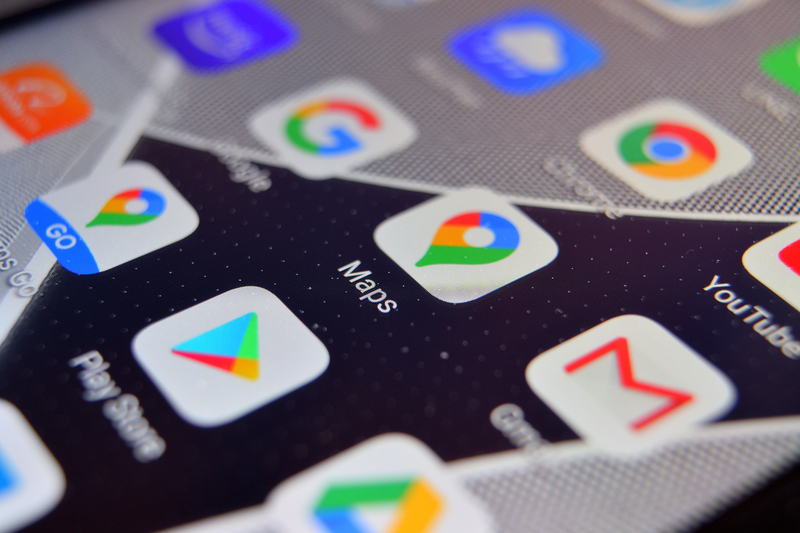 Article Highlights
Key Takeaway:
Google is late with its plans to enable users to initiate purchases of transit tickets and fare cards in its trip-planning app, Maps. When that happens, the transactions will actually be carried out in Google Pay. The search giant has already integrated ticketing and fare payments in directly in Google Pay. That is the main platform the search giant is seeking to enhance.
Key Data:
• Table: Major platform ticketing providers, including investors, clients, pricing and deals with trip-planning apps.
• Chart: Third-party apps off to a slow start for ticketing and payments with two pioneering transit agencies.
Google has finally enabled users to initiate purchases of public transit tickets from its Maps app, following delays. Meanwhile, rival trip-planning app providers Moovit and Transit have been quietly moving forward with signing up most of the same small U.S. transit agencies to sell tickets in their apps, as well.
Google has inserted a GPay button in Maps that now displays on searches for bus and other public transit routes in a number of mostly small cities and towns in the U.S. Users can click to buy and store tickets in Google Pay, using credit or debit cards they have on file with the payments app. The service works via an API with software-as-a-service ticketing platform Token Transit, which already provides more than 100 small to mid-tier transit agencies with mobile ticketing from its own consumer-facing app in such cities and towns as Buffalo, NY; South Bend, IN; Athens, GA; and Oxnard, CA.
Users activate the tickets they've stored in Google Pay and show them for visual inspection to bus drivers or other agency personnel. The mobile ticketing offers an alternative to the cash and paper tickets that most of these agencies rely on to collect fares.
Google this spring had already integrated more than 100 transit agencies globally–the vast majority small- to mid-tier bus operators in the U.S.–in its Google Pay app, also via the API connecting Google Pay to Token Transit. After users buy the tickets with their cards-on-file with Google, the tickets get issued by Token Transit and then are sent to the Google wallet to be stored. Users don't need to download the separate Token Transit app.
Google also has enabled a handful of larger agencies, including those in San Francisco, Washington, D.C. and Chicago, to sell their closed-loop fare cards directly in Google Pay, although it's possible users have to download the agency app in the Google Play store to buy and possibly to reload the card. Google hasn't apparently enabled users to initiate the purchase of the closed-loop fare cards in Maps yet.
Google was running behind schedule in connecting Maps to Google Pay to enable users can tap a link to begin the ticketing or fare-payments process right in Maps. It had promised in February that users would be able to initiate their purchases of the virtual closed-loop fare cards and also the digital mobile tickets in Maps in "coming weeks." The target date was repeatedly pushed back. A vendor working on the project had recently told Mobility Payments that the implementation would happen by today, which it has for a number of agencies.
More Interest in Payments than MaaS
If Google seemed to be in no hurry to complete the final integration with Maps to enable users to initiate ticketing and fare payments there, it may be because Google's priorities isn't to turn Maps into a mobility-as-a-service platform, where users can plan, book and pay all in one app. Instead, its ambition is to expand the ubiquity of Google Pay.
When asked in March if Google was attempting to build a MaaS platform, a Google spokeswoman told Mobility Payments, "No," the planned launch of transit ticketing in Maps was the "result of a deeper integration between Google Maps and Google Pay."
Google Maps does not issue a ticket. Instead, it gives users the option of using Google Pay on supported routes right from Maps, she said
Aurelien Cottet, a board member of the Europe-based MaaS Alliance and until recently coordinator for MaaS initiatives for large multinational transit operator Transdev, at a recent virtual conference, agreed with the moderator who suggested Google was seeking to create an international payments platform, with transit tickets only one among a growing list of products and services it wants to provide payments for.
"For my part, I think we can't avoid the fact that Google is going to go there," said Cottet. "I think the MaaS strategy at Google is not driven by Google Maps but by Google Pay. They understood that at the end of the day, you need to pay, and they use Google Maps as an enabler."
On the other hand, other trip-planning apps, such as Moovit, have made it more clear that they have ambitions to create a MaaS platform. That is, in addition to providing multimodal trip planning and real-time arrival information, they'd like their apps to offer users the option to book and pay for tickets in the same app. That would include enabling users to pay charges for ride-hailing services, bike and scooter rental and other private mobility providers. But to be taken seriously as a budding MaaS platform, the app providers must support ticketing and payments for public transit, which most experts believe will form the backbone of MaaS.
"Our vision for a MaaS experience is to give riders the ability to plan, pay and ride with any public transit, shared mobility, and micromobility option–via one app," Yovav Meydad, Moovit's chief growth and marketing officer, said in a statement when Moovit announced in March that it would enable ticketing and payments for Bowling Green, KY, bus operator GO bg Transit. U.S. tech giant Intel purchased Moovit for nearly $1 billion last year to help it realize its mobility and MaaS plans.
Rivals Sign Up Agencies
Both Transit and Moovit have been integrating with Token Transit in recent months, with Moovit already live with around two dozen agencies, according to a source. It appears to be planning to go live with nearly 100 agencies in all, to bring ticketing and payments into its app with agencies that already use Token Transit's less well-known consumer-facing app. The Transit app had signed up at least 40 to 50 Token Transit agency clients as of last week, many of which were live in the Transit app. Like Google and Moovit, Transit uses an API to connect to Token Transit.
Transit and Moovit have also integrated with UK-based SaaS ticketing platform Masabi, which uses an SDK rather than an API to deliver ticketing and payments to the trip-planning apps. It also serves more than 100 agencies, offering them a white-label app they can brand themselves. But fewer of Masabi total agencies also sell their tickets through third-party apps.
Masabi has integrated more often with the Transit app than Moovit, beginning at least two years ago. These agencies include those serving such mid-tier to large cities in North America as including Cincinnati, OH, Denver, CO; Las Vegas, NV; St. Louis, MO; and Montreal, QC.
And Transit also has a deal with U.S.-based SaaS ticketing platform Bytemark, part of Siemens Mobility, to enable agencies to sell tickets in the trip-planning app.
And yet another SaaS ticketing provider, Cubic Transportation Systems, works with Moovit. But Cubic also has launched its own consumer-facing ticketing app, Umo, on which it hopes to sell more transit agencies to combine ticketing, trip-planning and full-fledged MaaS features.
Off to a Slow Start
The digital ticketing from the third-party apps are off to a slow start, in some cases, however. For example, transit agencies serving Denver and Las Vegas are seeing ticket purchases in third-party trip-planning apps only in the low single digits compared to total mobile-ticketing revenue.
By contrast, both transit agencies are still seeing more than 95% of their mobile-ticketing sales through their white-label apps. Both use SaaS ticketing provider Masabi for their own apps and the sales in the third-party apps. Their local apps launched two to three years earlier than the integration with the third-party apps.
Both of the agencies–RTD in Denver; and RTC of Southern Nevada, in Las Vegas; were among the first to enable ticketing with the Uber app, which has a trip-planning section. Both also sell tickets through Transit and, more recently, through the Lyft app.
The situation is different for the Ohio-based NEORide consortium, which has seen sales of more than 60% of its mobile tickets through third-party apps, especially in the Transit app. That's because the largest agency in the NEORide group, Metro of Cincinnati, made Transit its default app and promotes mobile ticketing for the app. NEORide also supports ticketing in Moovit and Uber. But mobile ticketing in general has not taken off yet for NEORide, compared to conventional ticketing.
Some other agencies responding to questions from Mobility Payments say they haven't sold too many tickets in the trip-planning apps and a few agency representatives did not even know their organizations were working with the trip-planning apps for ticketing. Bowling Green's GO bg Transit, for example, could not put a figure on how many tickets it had sold through the Moovit app, saying only the service is still not fully rolled out. In any case, mobile ticketing in general still makes up only 1% of total revenue for the agency.
Some agencies have also complained that when they work with ride-hailing apps, such as Uber, the ride-hailing companies do not share much data when they sell agency tickets in their apps.
But overall, agencies have said they welcome the chance to sell their tickets in other apps, even if those apps are MaaS platforms that could potentially steer their customers to competing mobility providers.
"We are building for a lot of different integrations into other apps; a lot of ride-share companies are going to start selling our transit passes," said Michelle Whitney, revenue operations supervisor for RTC in Las Vegas, speaking at a Transport Ticketing Digital conference in March.
She added that, with the data the agency is collecting from electronic ticketing in general, RTC has a clearer view of who its core riders are and how they are moving through the system. It can propose other services. She said she believes being part of third-party apps will benefit more than hurt public agencies. Her agency recently enabled Lyft, in addition to Uber.
"I mean, once you open that up, you can connect with so many other services in your area. Like I said, it's sky's the limit."
© Mobility Payments and Forthwrite Media. Mobility Payments content is for individual use and cannot be copied or distributed without the express permission of the publisher.