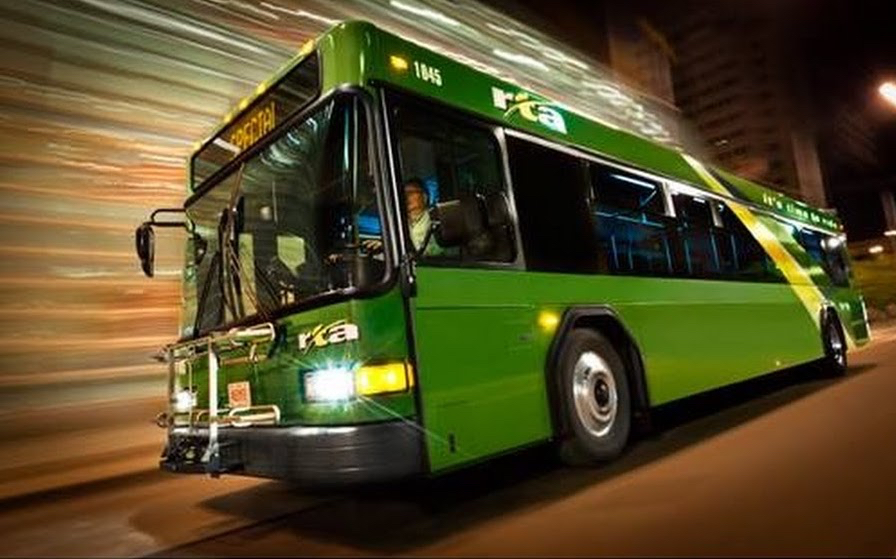 Article Highlights
Key Takeaway:
Greater Dayton RTA is among the few transit agencies in the U.S. to rid its vehicles of cash acceptance.
Key Data:
• Chart: Dayton RTA boardings by fare type
• Graphic: Timeline for Dayton RTA's cashless journey
In the run-up to the elimination of cash fares on board its fixed-route buses and trolleybuses today, the Greater Dayton RTA had reduced cash payments to less than 10% of all trips, while 92% of the trips were paid for with digital payments–either contactless closed-loop cards or mobile ticketing, the agency told Mobility Payments.
The successful move to cashless makes the Ohio transit agency one of the few in the U.S. to go completely cashless on board its vehicles. More transit agencies in Europe and Asia-Pacific are cashless than in the U.S. For example, Transport for London stopped taking cash, including on board its buses, in 2014. On the other hand, even major agencies in the U.S. still accept exact-change cash from customers who ride buses.
A Turning Point in Cashless Quest
As Mobility Payments reported earlier, one turning point on Dayton's cashless journey was when the agency introduced card-based fare payments in April. That was in addition to its 2D barcode-based mobile ticketing service. The agency had launched account-based ticketing in February. (See timeline on this page).
Together, these features allowed the Dayton RTA to enable users to load their accounts either on the mobile network with credit or debit cards or with cash at a network of 300 retail locations that accept reloads through the T-Cetra payments network. The cash points are mainly targeted at people without bank cards or who don't want to use them to reload. With these changes, customers could then pay with either cards or mobile ticketing and could benefit from daily and monthly fare capping.
Some observers have argued that fare capping ultimately reduces transit agencies' revenue, and agency official, Brandon Policicchio, said in March that a study predicted an increase in the number of rides covered by fare capping would lead to revenue losses of between 1% and 3% for the Dayton RTA. He added, however, at the time that he expected an increase in ridership to help offset those losses.
Update: A much larger agency in the same state, the Central Ohio Transit Authority, or COTA, which serves the state's largest city, Columbus, has estimated it would lose $1.8 million per year from fare capping. The agency, which is also working with Masabi, launched fare capping on Monday. The loss would have amounted to about 10% of COTA's pre-Covid 2019 fare revenue.
Both COTA and Dayton RTA say they are offering fare capping mainly to provide more equity to low-income riders who find it difficult to pay for money-saving prepaid monthly passes. Both agencies are heavily subsidized by sales taxes and government grants. End update.
With its digital payments service, Tapp Pay, fully in place, Dayton RTA then stopped allowing customers to pay cash to buy daily passes on board its fixed-route buses and trolleybuses in June, though continued to take cash for smaller fares until today. The agency fully retired its prepaid daily pass product on July 1. It followed by stopping acceptance of weekly and monthly passes Sept. 1.
Strong Take-Up of Digital Payments
The agency saw a strong take-up of its digital-payments service even before ridding its system of cash. Policicchio, Dayton RTA's chief customer and business development officer, said that just a few months after it launched the Tapp Pay cards in April, use of the cards soared, accounting for 70% of all Tapp Pay transactions. Mobile ticketing made up the rest of the digital transactions. Separately, cards accounted for 58% of all fare transactions of any kind. Mobile ticketing made up the next highest share of total transactions at 25%, Policicchio told Mobility Payments.
He said Friday that Tapp Pay, both from cards and phones, rose to 92% of all trips as of the end of September. At the same time, cash usage on board the fixed-route buses and trolleybuses had decreased to only 8%, he told Mobility Payments. (See chart this page.) Dayton RTA still accepts cash on its on-demand paratransit service, but 86% of the rides were cashless as of mid-October, said Policicchio.
Cash had accounted for 43% of trips in May 2020. (See timeline). That included cash acceptance for daily passes on buses before this service ended in June.
The on-board validators, which can read contactless cards and also scan barcode tickets are EMV-ready. And Dayton RTA has said it plans to launch open-loop payments in 2022.
The agency uses a software-as-a-service and account-based ticketing platform from UK-based Masabi. Most of the agency's digital sales are sold through the trip-planning transit app, which Dayton RTA has set as its default app and which connects to Masabi's Justride ticketing and payments platform via an SDK.
SaaS Platforms: Low Upfront Costs, but Monthly Fees; Low Customization
SaaS ticketing platforms are becoming more popular, especially in the U.S. where small to mid-tier agencies want to start offering digital payments quickly because of the pandemic. These platforms also usually come with low capital start-up costs.
Agencies plug into the platforms and can start offering digital ticketing and payments within weeks, even days. But since they don't own the software, agencies can't really customize the features they offer in the apps. They can only introduce new features when the platform provider, such as Masabi, adds these features to the platform for other agencies, as well.
Most of the fees agencies pay for SaaS ticketing are monthly. Masabi charges a fee of roughly 1% to 3% or 3.5% of the revenue it handles through its platform, depending on the size of the agency. Dayton RTA's rate would come in toward the higher end of that range. These fees do not include credit and debit card processing or interchange fees for cards users load into the apps to buy tickets and add value.
Masabi does offer a sliding scale for its fees, which allows agencies to pay a slightly lower percentage rate as their ticketing and payments revenue increases. Masabi also charges fixed monthly support and maintenance fee and inspection fees.
There are some hardware costs, as well, if agencies install validators to accept contactless cards and to scan barcodes on mobile tickets. Another agency in Ohio that uses Justide, the NEOride group, said it paid Masabi a unit cost of $1,200 apiece, plus $425 per unit for installation, for the validators.
Dayton RTA is among only a handful of agencies that support contactless cards and account-based ticketing. The vast majority of the Masabi agencies support only mobile ticketing, most with visual validation by bus drivers or other agency personnel.
Masabi told Mobility Payments in August that more than 30 agencies are either live or are rolling out validators on board buses that enable customers to scan the 2D barcode mobile tickets. More agencies are also planning to launch account-based ticketing, Masabi said.
Update: One of those agencies, COTA in Columbus was the latest Masabi customer to introduce account-based ticketing, fare capping and cash loading for mobile- and card-based fare payments. It launched the services Monday.
COTA confirmed to Mobility Payments that it spent around $1.5 million to implement the Masabi system, most of it paid for with grant funds. That is largely to equip around 320 fixed-route buses with validators.
Customers in Columbus can reload at a network of around 400 retail cash points operated by fintechs T-Cetra and InComm Payments. Masabi links its platform to these networks.
Unlike Dayton RTA, COTA does not appear to have a definite plan to rid its system of cash, which accounts for 35% to 40% of customers riding buses, a COTA spokesman told Mobility Payments.
"Ultimately, we plan to move cash off board completely, but that will depend on how quickly our customers adopt the new system," he said.
As for costs to agencies to support the network of reload points in retail outlets, these fintechs charge network fees for the reloads. For InComm, that commission is around 3.5%. End update.
© Mobility Payments and Forthwrite Media. Mobility Payments content is for individual use and cannot be copied or distributed without the express permission of the publisher.