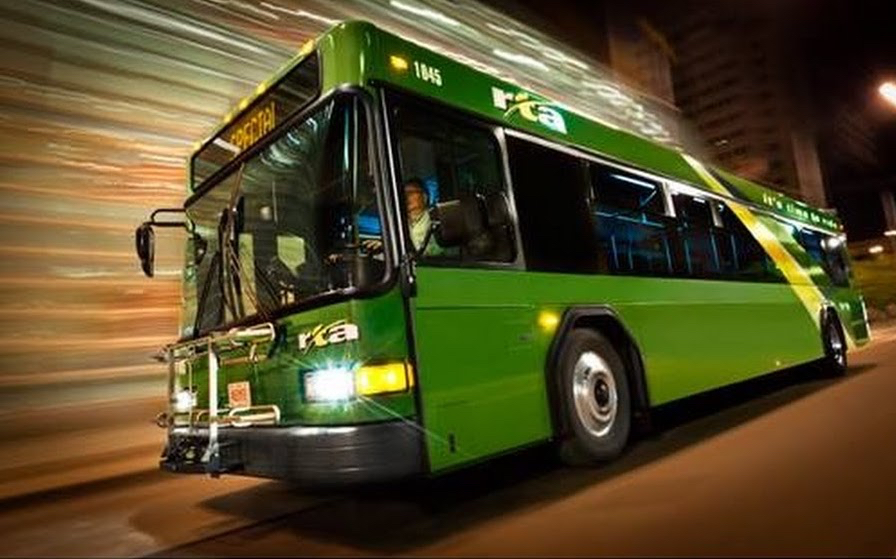 Article Highlights
Key Takeaway:
The Greater Dayton RTA plans to rid its buses and other transit vehicles of cash by Nov. 1, a move that has proved difficult for transit agencies in North America. It says a phased approach and quick customer take-up of its electronic payments options will allow it to hit the goal.
Key Data:
• Graphic: Timeline of Greater Dayton RTA's cashless journey
• Chart: Fare payments by type
(Updated case study): The chief customer and business development officer for the Greater Dayton Regional Transit Authority in the U.S. told Mobility Payments that a phased approach in rolling out electronic payments and quick customer adoption has enabled the agency to get close to its goal of eliminating cash on board its vehicles.
Plans call for the Dayton RTA, the operator of buses, trolleys and paratransit, to completely eliminate cash fares on board vehicles by Nov. 1, agency official Brandon Policicchio told Mobility Payments. The agency is closing in on that target, with cash making up as little as 10% of fare payments on some days this month. That compares with 43% cash usage on board vehicles in May 2020. (See chart below). A final decision to stop accepting on-board cash will be made by the agency's board.
"Certainly hasn't been easy, but I believe we thought this through by planning this in phases, easing customers into it," Policicchio told Mobility Payments. "We will see if any new challenges arise as we get closer to the date. It certainly helped that our customers were quick to adopt the new system."
RTA made its first major step toward cashless in May 2020, when it introduced electronic payments in the form of mobile ticketing in the trip-planning Transit app. Transit plugs into a software-as-a service ticketing platform from UK-based Masabi using an SDK. The agency could have gone with its own app, based on a white-label app from Masabi, but decided to make Transit the default for ticketing since a third of its customers were already using Transit for trip planning, Policicchio said. The agency branded the electronic payments service Tapp Pay.
With mobile ticketing, users activated tickets stored in their smartphones before boarding and displayed them on their screens for visual inspection by bus drivers or other staff. The agency later in 2020 installed validators on board its vehicles and by November of that year were enabling users to scan their mobile QR-coded tickets and preparing the way for closed-loop contactless cards, which would be introduced in April 2021. Contactless readers in the validators also are EMV-ready, including PCI compliance, for a planned 2022 launch of open-loop payments.
Launch of Cards, Cash Outlets Key
No move to cashless can be accomplished without accommodating customers who don't have credit or debit cards or smartphones or who don't want to use them to pay for tickets. RTA began enabling customers to use a network of cash-loading points by fintech T-Cetra at retail outlets in Dayton. The network will encompass 300 outlets in the county RTA serves, 200 within a quarter mile of the nearest bus route.
RTA followed that in February of this year with the launch of account-based ticketing, with the help of Masabi and Transit. That move helped enable the agency to introduce daily and monthly fare capping and to begin to phase out daily, weekly and monthly passes. It fully retired the daily passes July 1. RTA will stop accepting weekly and monthly passes Sept. 1. The agency put out promotional videos and written materials to explain the move from passes to fare capping to customers.
In April, the agency rolled out account-based Tapp Pay smart cards, which customers can purchase and reload with cash or bank cards at six kiosks in Dayton RTA's transit centers, plus they can reload online and at the 300 Dayton-area retail outlets. (See timeline on this page)
After just a few months, use of the Tapp Pay cards has soared, accounting for 70% of all Tapp Pay transactions (mobile ticketing make up the rest) and 58% of all fare transactions of any kind. Mobile ticketing accounts for the next highest share of total transactions at 25%, Policicchio told Mobility Payments. (See chart on this page).
"There are benefits to the card, such as loss prevention if registered, the ease of loading value at many locations, the processing speed when getting on board the vehicle, along with the ability to reuse the card," said Policicchio.
Cashlessness Within Sight
Although the date for the agency to achieve cashlessness has been moved back from June 2021, it's still an ambitious goal to reach the target in November. The Greater Dayton RTA will not have much company among agencies in North America in going cashless, though others are working on it, such as MBTA in Boston and, for an agency similar in size to Dayton RTA, Big Blue Bus of Santa Monica, CA. Other agencies, usually larger ones and located outside of North America have already rid their vehicles of cash.
The logistics of eliminating cash on board vehicles, such as buses, is especially difficult for relatively small agencies like RTA, which only handled around 6 million total rides last year, down from 9.4 million before the pandemic in 2019. But the agency will be ready to make the leap by Nov. 1, 2021, Policicchio predicted.
When it's finally ready to end acceptance of cash directly on transit vehicles, the agency will begin removing cash fareboxes and start accepting fares only through its closed-loop Tapp Pay platform, both via a smart card or with the mobile-ticketing service through the Transit app. For riders who want or need to use cash, they can do so at the retail outlets or via the handful of kiosks in transit centers to load the accounts or buy mobile tickets.
Cashless, MaaS and Equity
In the U.S., transit operators are required to ensure that customers have equitable access to the transit system, which in part means either accepting cash or providing another means of paying fares. Dayton's transit system was completing an analysis to check for compliance in March 2021, and Policicchio, speaking at the recent conference, contended that rather than excluding low-income customers, cashless payments had the potential to expand their access to transit services.
"We truly believe that when done correctly, having a cashless, on-board system actually provides more equity and opportunities for individuals who are low income, unbanked and underbanked," said Policicchio during a Transport Ticketing Digital conference in March. "We know the features we're offering with Tapp Pay will create greater equity in the short and long term. Items like fare-capping incentives and rewards, as well as access to more mobility options, will be available."
With cash, it's very difficult if not impossible to offer fare capping, rewards or mobility as a service to riders.
Although some observers have argued that fare capping ultimately reduces transit agencies' revenue, Policicchio said in March that a study predicted that an increase in the number of rides covered by fare capping under a cashless system would lead to revenue losses of between 1% and 3% for Dayton RTA. He added that he expected an increase in ridership to help offset those losses. Besides fare capping with mobile ticketing and closed-loop contactless cards, Dayton RTA will also enable fare capping with contactless EMV bank cards and NFC wallets, once launched.
Cashless payments are also a necessary step toward mobility-as-a-service (MaaS), which allows travelers to schedule rides and pay fares for public transit, taxis, bike and scooter shares, and ride-hailing services like Uber and Lyft from a single platform. (Dayton RTA also provides a bike-share service.) Policicchio said he believes that a cashless, account-based MaaS system would expand low-income populations' access to mobility services.
As more agencies pursue the goal of going cashless, especially in the wake of the Covid-19 pandemic, Dayton RTA's experience shows that even small to mid-tier agencies can rid their systems of cash.
Kiona Smith contributed to this report.
© Mobility Payments and Forthwrite Media. Mobility Payments content is for individual use and cannot be copied or distributed without the express permission of the publisher.