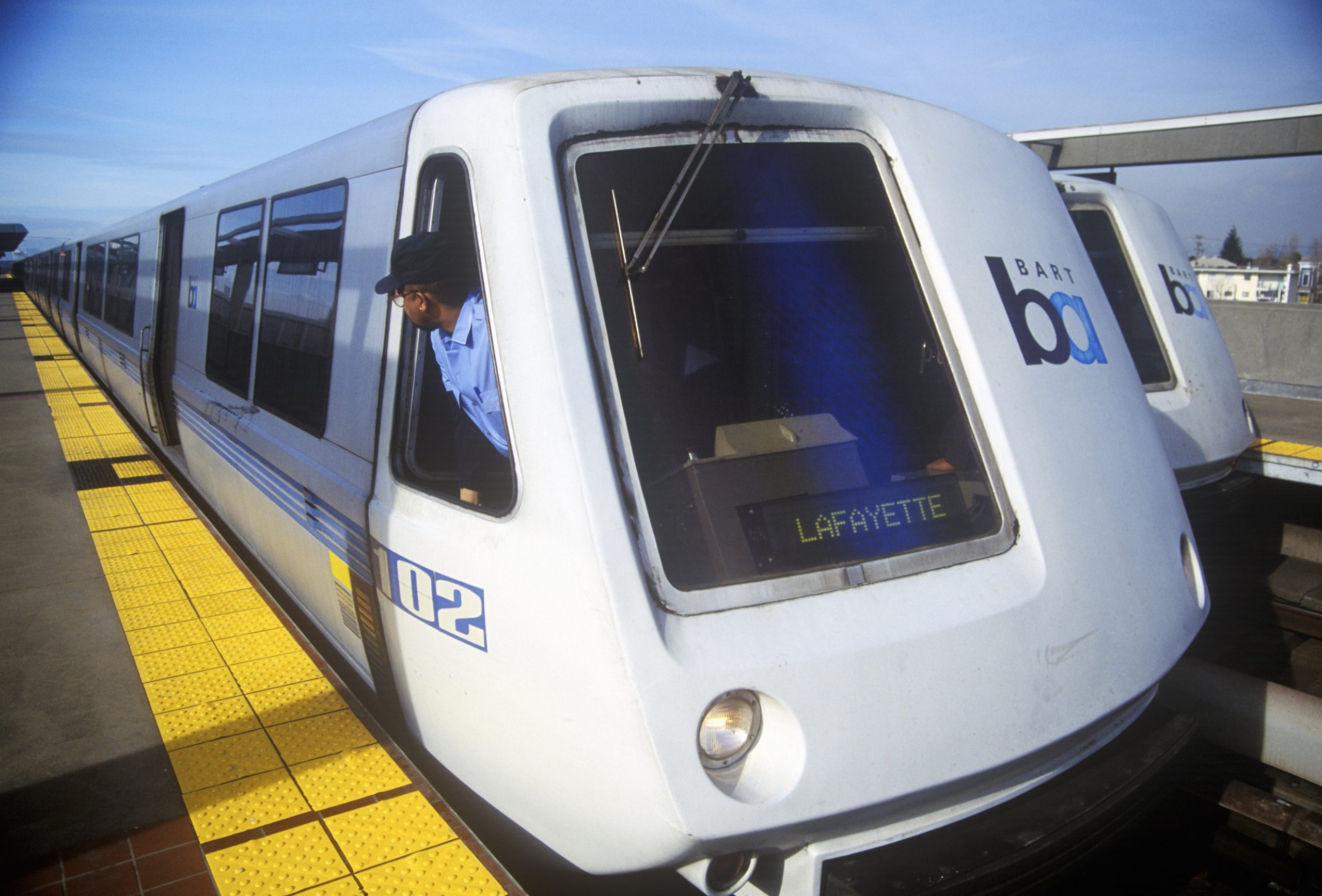 Article Highlights
Key Takeaway:
Backers of NFC payments services, such as Apple, Google and Samsung have been increasingly interested in enabling closed-loop fare payments from their wallets. Google hopes its deal with large automated fare-collection vendor Cubic will help it meet that goal.
Key Data:
Google has already enabled closed-loop transit payments for a handful of mostly mid-tier and smaller cities, including in Melbourne, Australia; Birmingham and the West Midlands, in the UK; Portland, Ore., and Las Vegas in the U.S.; as well as with Suica cards that can be used to pay fares in Tokyo.
Organizations Mentioned:
• Cubic Transportation Systems
• Google
• Metropolitan Transportation Commission
• NXP Semiconductors
(This premium article was originally published in October 2019. © Mobility Payments and Forthwrite Media.)
In a move that could enable more large transit agencies to offer NFC mobile payments with their closed-loop transit cards, U.S.-based Cubic Transportation Systems has signed an agreement with Google to integrate contactless transit cards with Google Pay. Among the agencies planning to support the service are those serving Google's home base in Silicon Valley and the San Francisco Bay Area, as well as the Metropolitan Transportation Authority in New York.
The closed-loop mobile payments service is an alternative or an option to open-loop credit, debit and prepaid EMV cards or these cards loaded into NFC wallets, including with Apple Pay and Google Pay. Google has already enabled closed-loop transit payments for a handful of mostly mid-tier and smaller cities, including in Melbourne, Australia; Birmingham and the West Midlands, in the UK; Portland, Ore., and Las Vegas in the U.S.; as well as with Suica cards that can be used to pay fares in Tokyo and the rest of Japan. None of these projects involve Cubic, the largest fare collection systems integrator globally.
The closed-loop mobile payments in Melbourne and Las Vegas are part of Google's earlier deal announced in March 2018 with Mifare ticketing technology provider NXP Semiconductors to support provisioning of closed-loop transit cards in Google Pay wallets on Android phones. Portland, Ore., and the West Midlands also use Mifare technology, but did not work directly with NXP. All use host card emulation technology, which is also commonly used for retail payments from the Google Pay wallet.
With the Cubic agreement and earlier NXP deal, Google Pay users are able to add a digital version of their closed-loop transit cards in Google's wallet. They'd then be able to reload value to the cards and also buy tickets directly on their phones. Security measures include using anonymous data from the users' devices to prove those devices are trustworthy.
Samsung and Apple have also been keen on supporting closed-loop transit payments as part of their respective Pays wallets, as NFC Times has reported.
Apple Pay stores the transit cards on embedded chips in its NFC devices. It supports Suica in Japan, closed-loop transit cards in Beijing and Shanghai in China, as well as the Hop Fastpass in Portland, Ore. Plans call for Apple to also support the closed-loop Octopus card in Hong Kong, a closed-loop Ventra card in Chicago and OMNY in New York. Both Chicago and New York already support open-loop fare payments. A closed-loop OMNY card for riders who cannot or will not use bank cards to pay for fares is expected in 2021.
Samsung started supporting closed-loop transit cards for Samsung Pay in 2015 with two closed-loop purses that users fund with their bank cards in Samsung's home market of South Korea. Samsung took a while to break into China, but now supports closed-loop cards in several Chinese cities, including Beijing, Shanghai and Shenzhen. While Samsung Pay is not in Japan so does not support the demanding FeliCa-based Suica purse, Samsung enabled Hong Kong's popular Octopus card, which is also based on FeliCa.
Meanwhile, support for the Clipper closed-loop transit card in San Francisco and the surrounding nine-county region has been expected for Google Pay and likely the other Pays wallets.
As Mobility Payments' sister publication NFC Times reported last year, the Metropolitan Transportation Commission, or MTC–the agency that oversees transportation planning in the Bay Area for 22 subway, bus, rail and ferry operators that use Clipper–told NFC Times the agencies had no plans to support open-loop payments as part of its $461 million contract with Cubic approved last year to upgrade closed-loop Clipper. The contract includes maintenance and operation of the Clipper fare-collection system for 10 years.
As more U.S. banks roll out contactless EMV credit and debit cards, including in the Bay Area, transit agency officials there might change their minds and support open-loop fare collection.
MTC last year did confirm that it planned to introduce its own NFC-enabled app supporting the closed-loop Clipper e-purse. This Clipper mobile app would be launched on an accelerated schedule by late 2020, project backers said at the time.
It will enable customers to use their smartphones to reload their Clipper accounts and will also function as a sort of virtual Clipper card, said the MTC.
This appears to be different from support for Clipper directly in the Google Pay wallet. It's unclear when this service will launch. But a statement from Ambarish Kenghe, director of product management for Google Pay, said the wallet would definitely support Clipper cards.
Cubic's announcement yesterday of its deal with Google included an apparent misleading statement saying that the support for Google Pay "will open the door for further enhancement of the contactless payment technology already available in cities such as London, New York and Miami."
Cubic apparently meant that its deal with Google could enhance contactless-mobile payments in general, as is already available in these cities with open-loop payments. A spokesman for Transport for London, told NFC Times today that he knows of no plans to enable the authority's closed-loop Oyster card in Google Pay.
London's roll out of open-loop payments starting in late 2012, is the largest to date globally by far and TfL has expressed no desire to publically to support Oyster with mobile payments. Cubic does not only have plans to support mobile transit ticketing with Google Pay. It announced a deal last year with U.S.-based cloud-based electronic fare collection provider Delerrok to offer the latter's TouchPass service to small and mid-sized transit agencies. TouchPass supports QR codes and other connecting technologies.
© Mobility Payments and Forthwrite Media. Mobility Payments content is for individual use and cannot be copied or distributed without the express permission of the publisher.