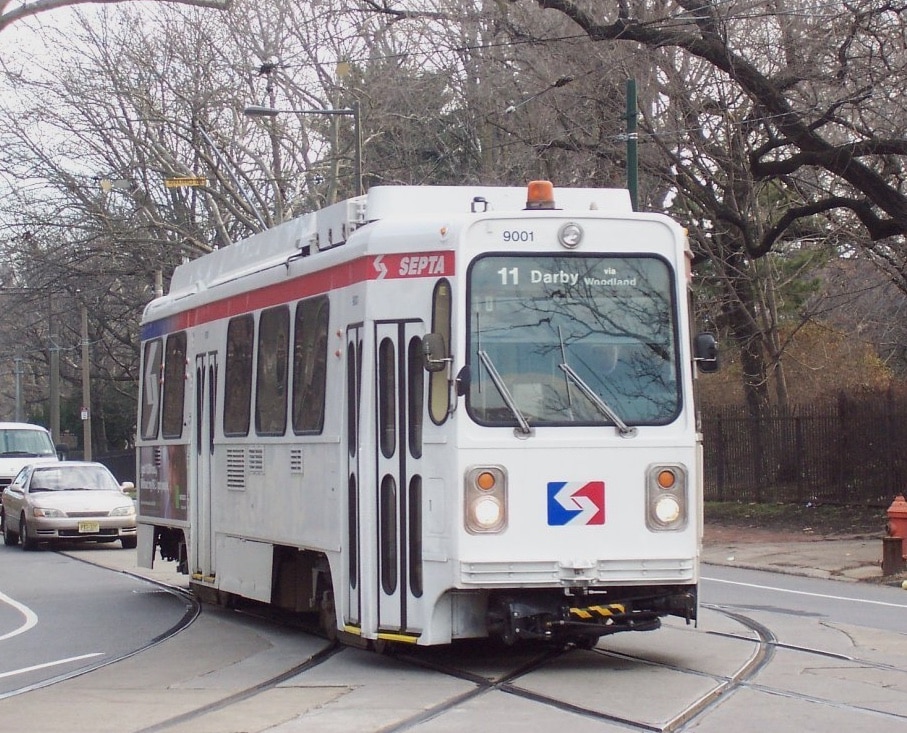 Article Highlights
Key Takeaway:
SEPTA recently issued an RFP for its "Key 2.0" fare-payments system, which will replace hardware, software and–potentially–its incumbent vendor. The first iteration of Key has been beset by delays and cost overruns.
Key Data:
• Graphic: Key 2.0 phased deployment timeline.
For years, Philadelphia transit authority SEPTA was supposed to be the next big agency in North America to support open-loop payments. Now it appears that a full launch of open loop might not happen until at least 2026 or later, as part of an overhaul of a fare system that has been beset by delays and cost overruns.
SEPTA, or the Southeastern Pennsylvania Transportation Authority, three weeks ago issued much-anticipated tender documents for its "Key 2.0" fare-payments system. That revamp is supposed to be a transition from the first iteration of Key, implemented by U.S.-based fare-collection system provider Conduent Transportation.
But the tender documents read more like instructions for an entirely new system, rather than a next-generation upgrade, with the request for proposal inviting system integrators to build and deploy new hardware, a back office and other software for the planned account-based ticketing system.
Local press has excoriated Conduent in recent years for what it calls a "troubled" project, including today in a prominently placed article. After 11 years, SEPTA has reportedly paid the vendor $263 million, more than twice as much as the project was originally supposed to cost.
A new timeline in SEPTA's scope of services document, (see graphic below) now projects full implementation of the fare system in 2029. That includes introduction of open loop in 2026, but only as a minimum-viable product (MVP) in the project's first phase. Plans call for a new mobile app supporting virtual closed-loop cards in phase 2, in 2027. And new closed-loop cards and ticket-vending machines to dispense them are scheduled to happen the following year, in phase 3, which SEPTA calls the "most critical phase of the project."
Conduent, of course, can bid on the new contract, but there are several other system integrators that would like to take its place. These companies, along with a number of other fare-collection component suppliers attended a preproposal orientation meeting that SEPTA held a week ago. Some of these integrators have had their own project headaches in the U.S. with delays and budget-busting change orders.
Besides Conduent, the April 13 meeting attendees included representatives of Cubic Transportation Systems, INIT, Accenture and Scheidt & Bachmann, along with Flowbird, Masabi, Bytemark, Genfare and payments company Mastercard. Conduent had seven representatives signed up, followed by Cubic with four and INIT with three.
Conduent reportedly said in a statement published today that "as a leading global provider of smart mobility solutions, it was proud to support SEPTA in providing the latest technologies and services to enhance its ticketing and fare-collection system." It added that it looks forward to "continuing to support SEPTA as it introduces, in the months to come, additional payment options for travelers."
SEPTA has not released a cost estimate for the Key 2.0 fare system.
In terms of hardware, a price list SEPTA released with the tender documents asks for bids on nearly 2,400 validators for buses and other surface vehicles, more than 1,100 validators for station platforms and 875 readers for what appears to be subway turnstiles. SEPTA also plans to order 2.8 million extended-use contactless cards, nearly 4.3 million limited-use contactless cards and 17.5 million paper tickets with QR codes.
In 2019, SEPTA approved $4.4 million for Conduent, to pay for 4,200 card readers on board buses, trolleys and for rail platforms. These replaced readers reportedly installed six-years earlier–which would have been on Conduent's watch–because they could no longer meet payments-industry specifications. The 4,200 terminals were enabled to accept credit and debit cards and card credentials in NFC wallets, but it's not clear how many of these newer readers will themselves be replaced as part of the new project.
The new contract also calls for development of a back office supporting account-based ticketing, as well as 12 years of operations of this system and the network. There will also be 12 years of paid maintenance of software and equipment.
SEPTA emphasized that the vendor it chooses must design and implement the system using open architecture and commercial‐off‐the‐shelf software, where appropriate, to avoid the agency being locked into proprietary technology.
SEPTA ranked as the seventh largest transit agency in the U.S. last year in terms of ridership.
© Mobility Payments and Forthwrite Media. Mobility Payments content is for individual use and cannot be copied or distributed without the express permission of the publisher.